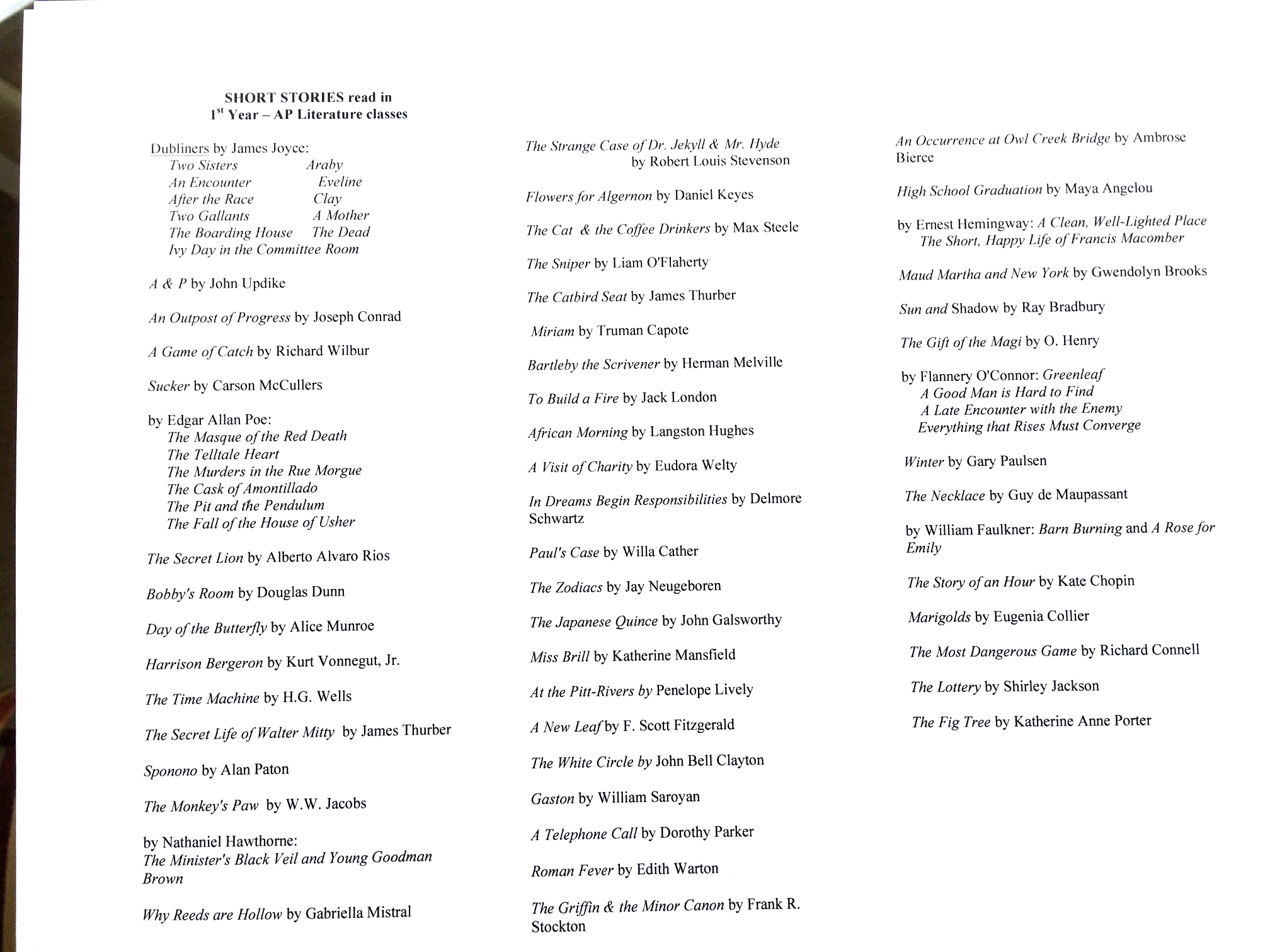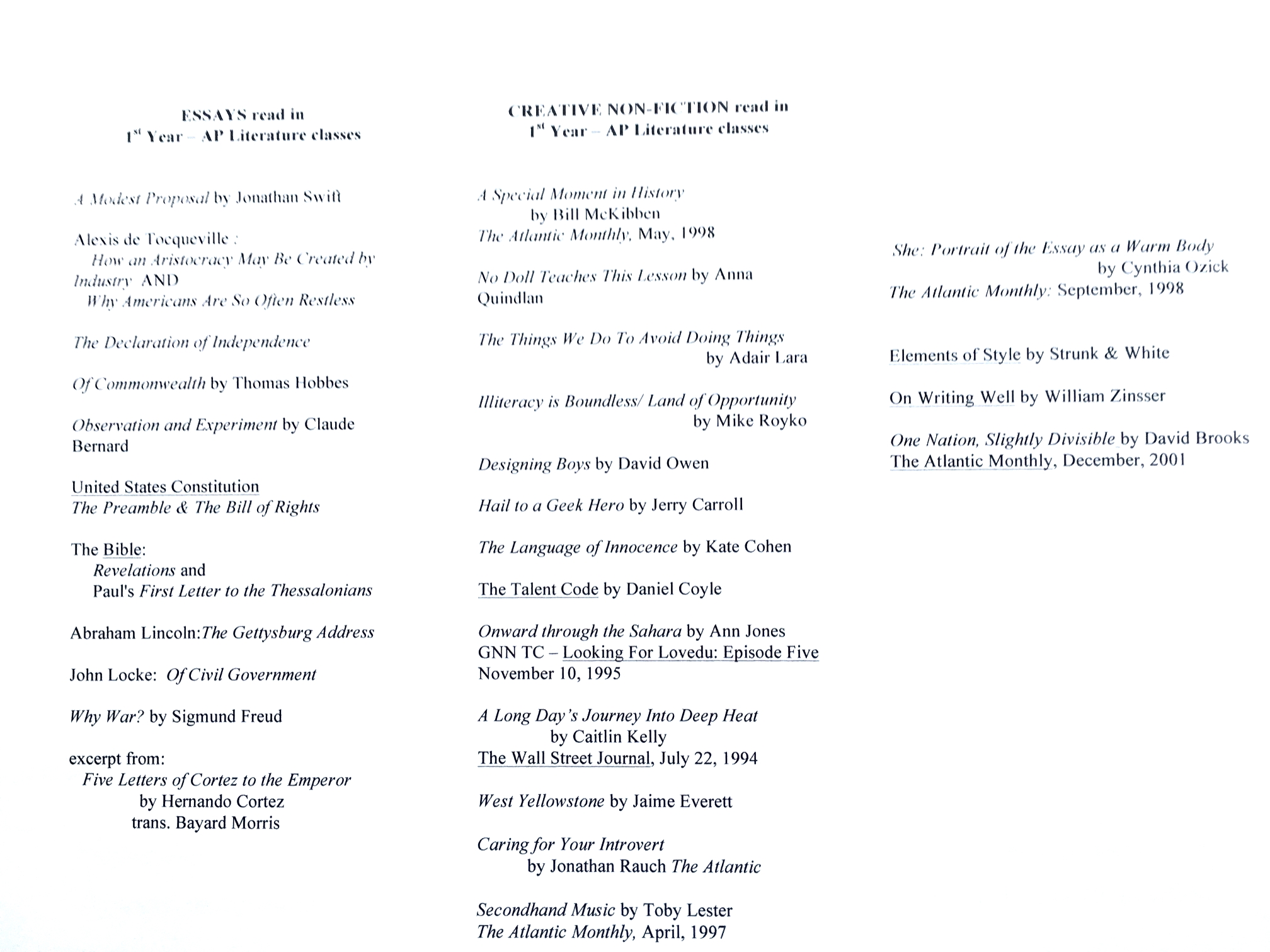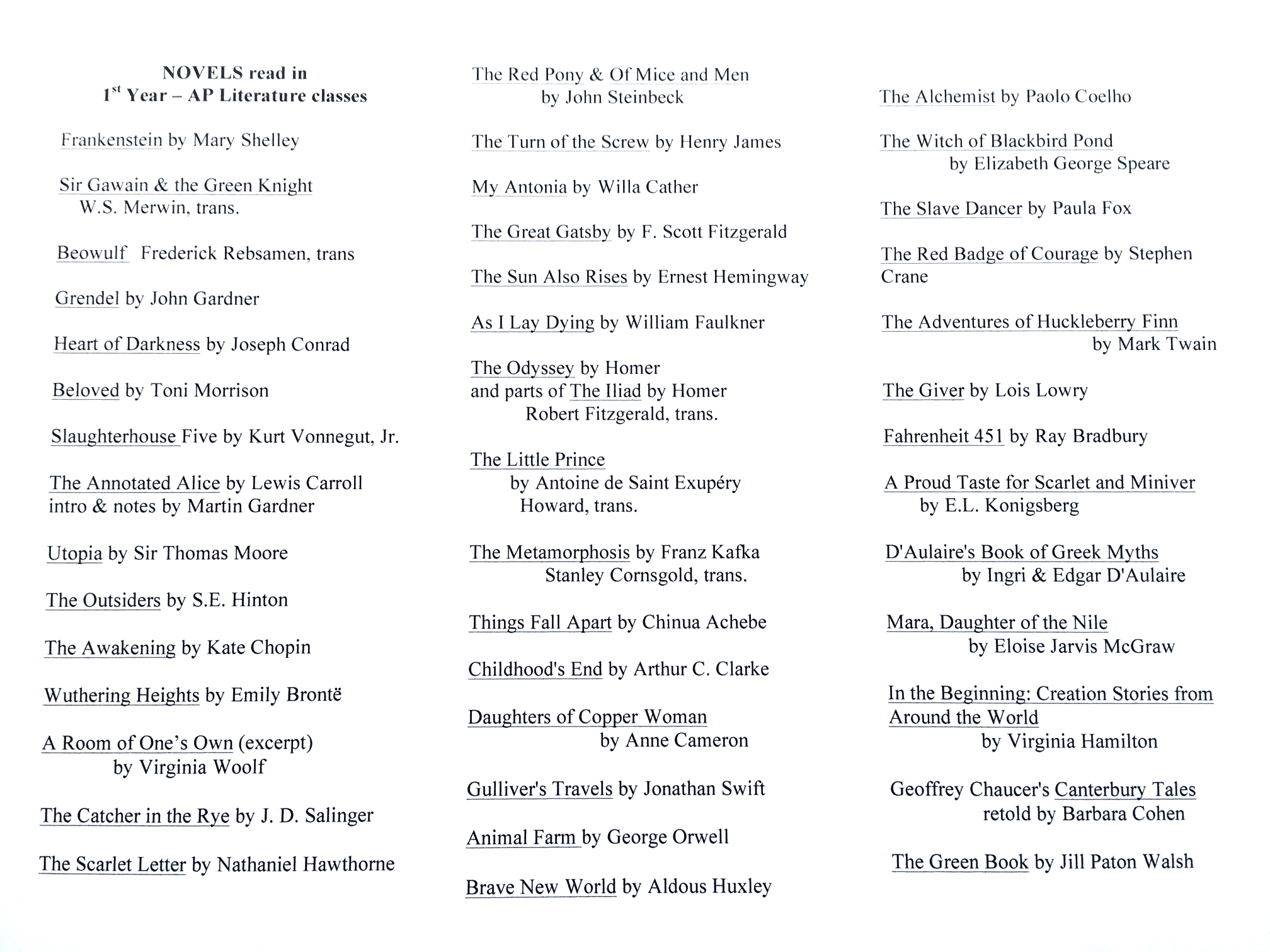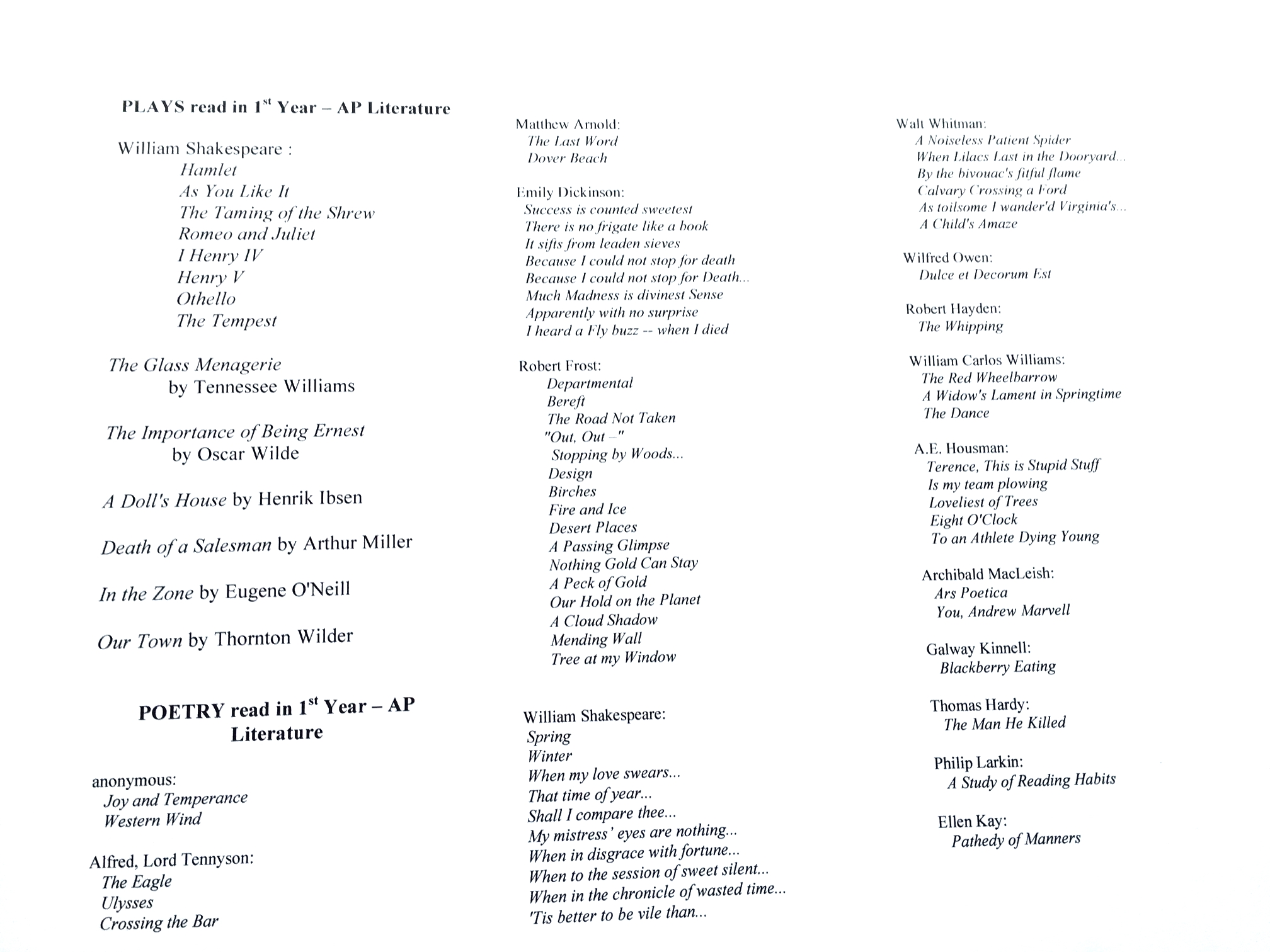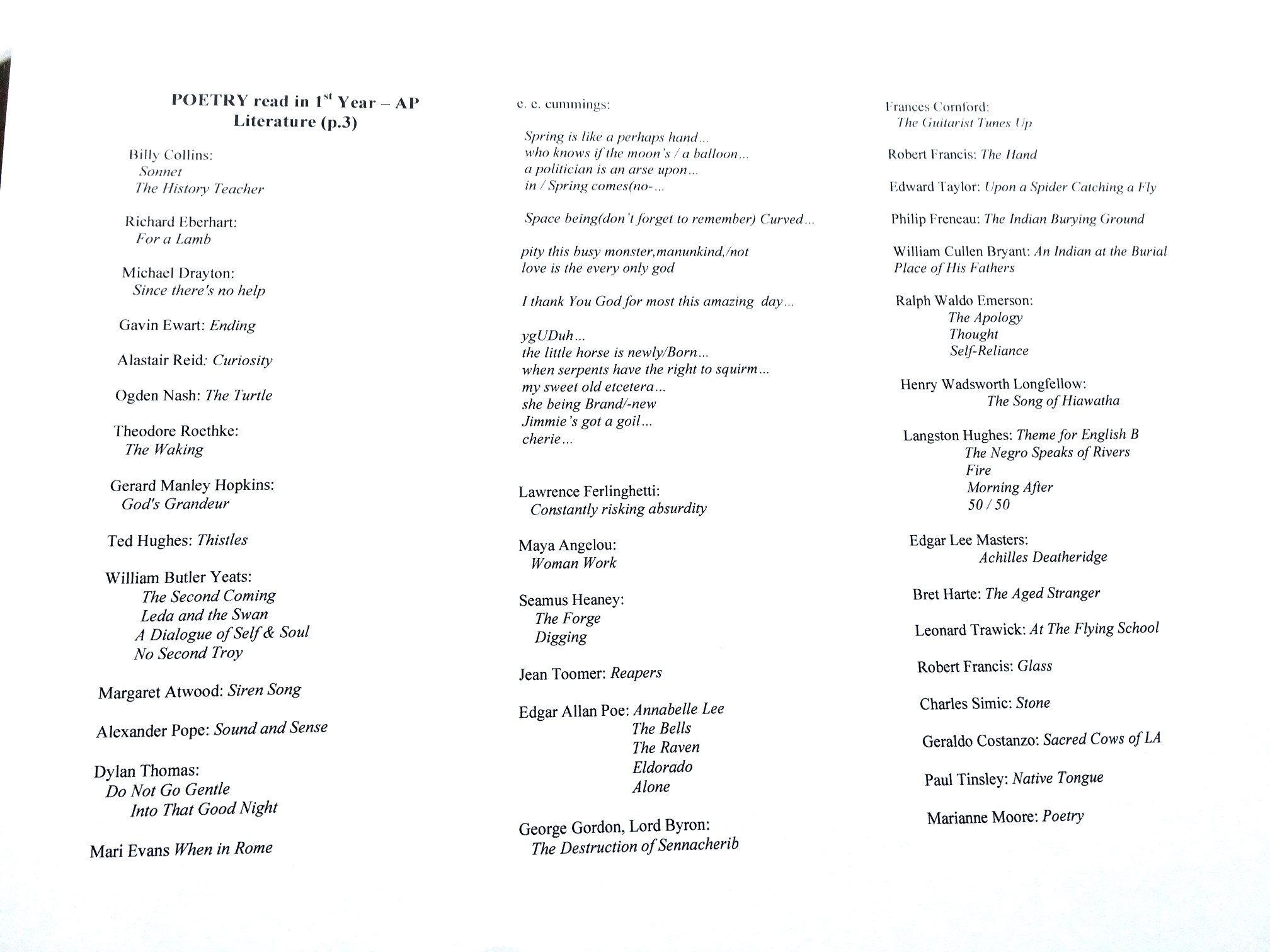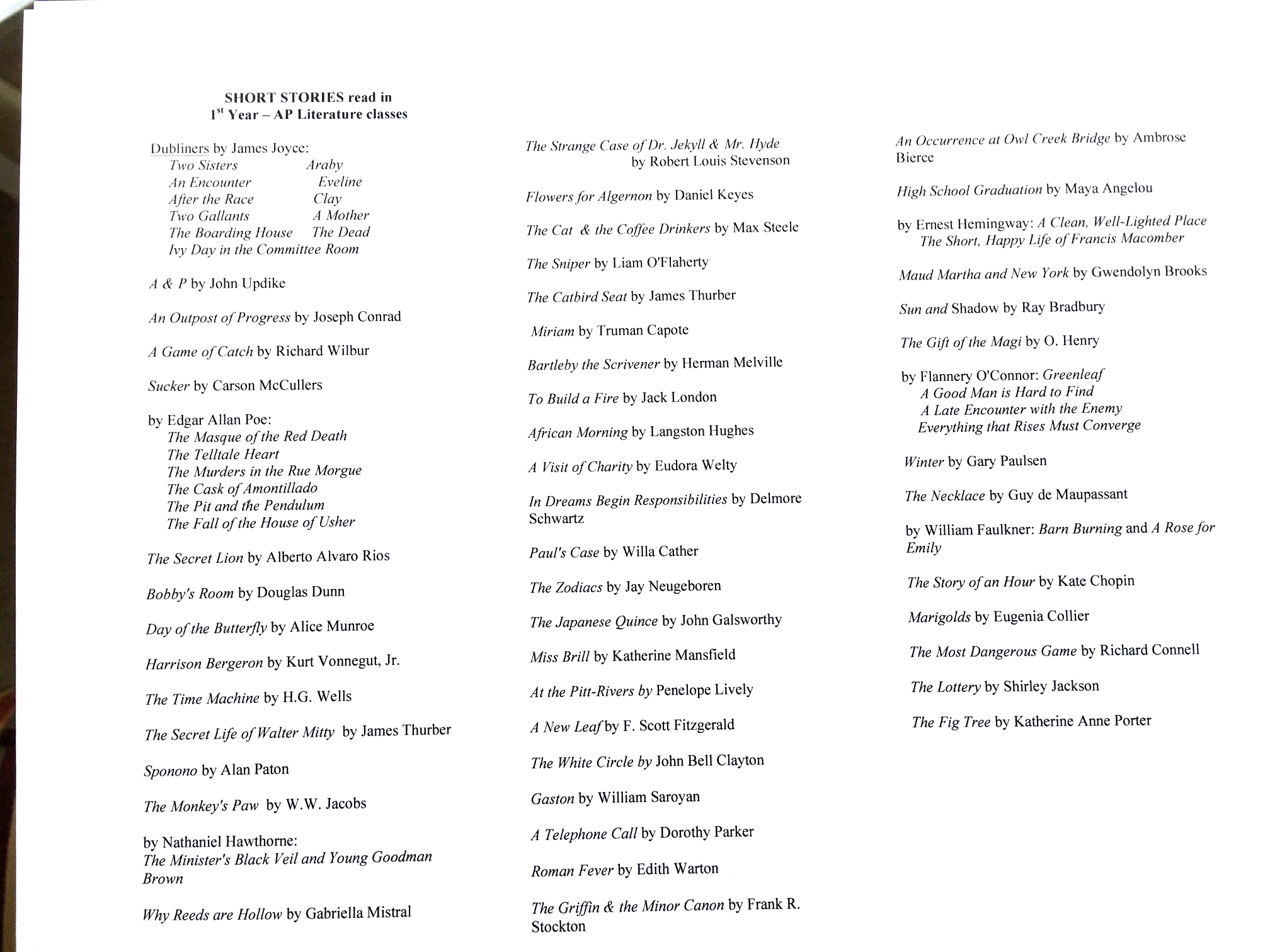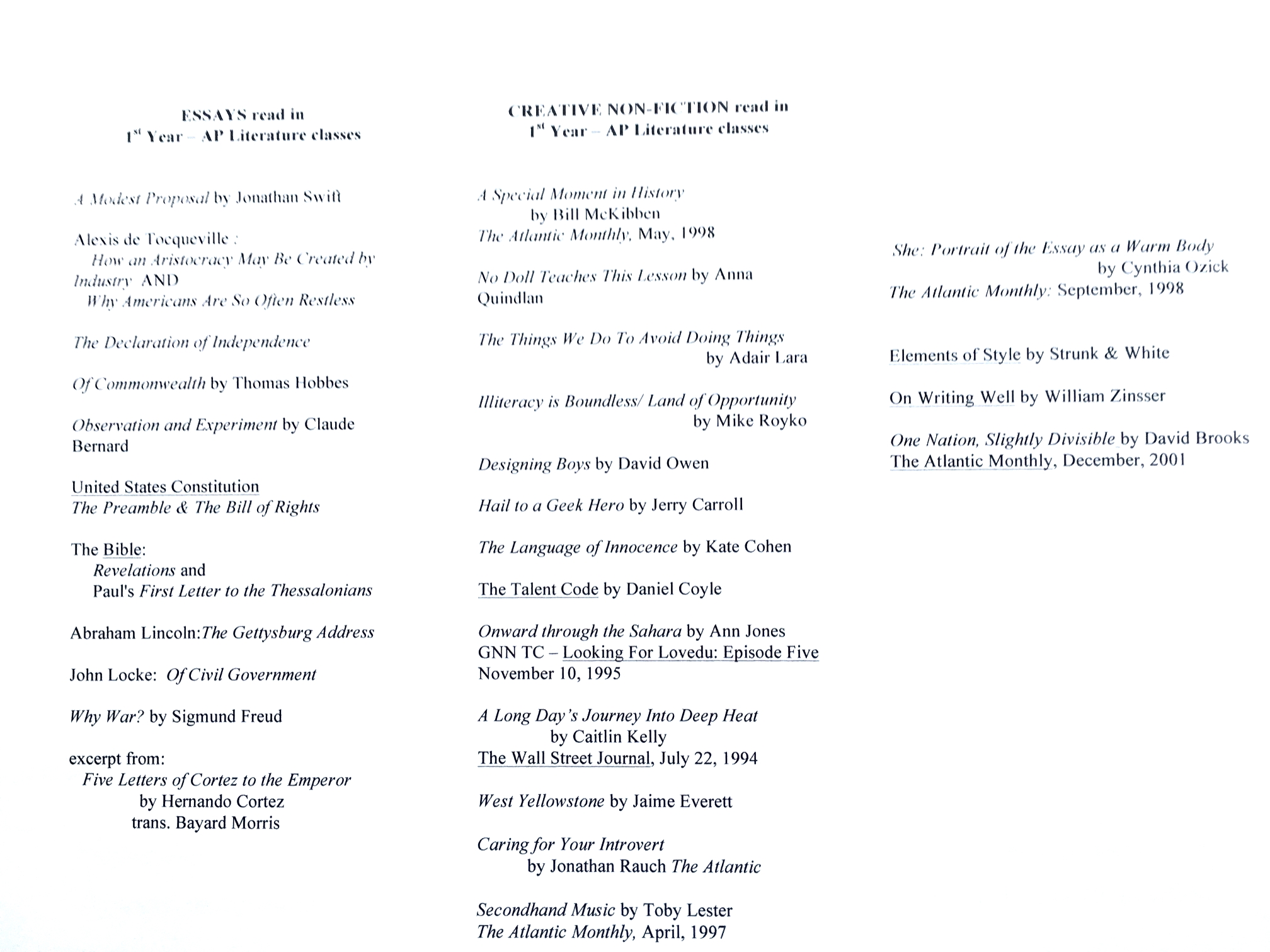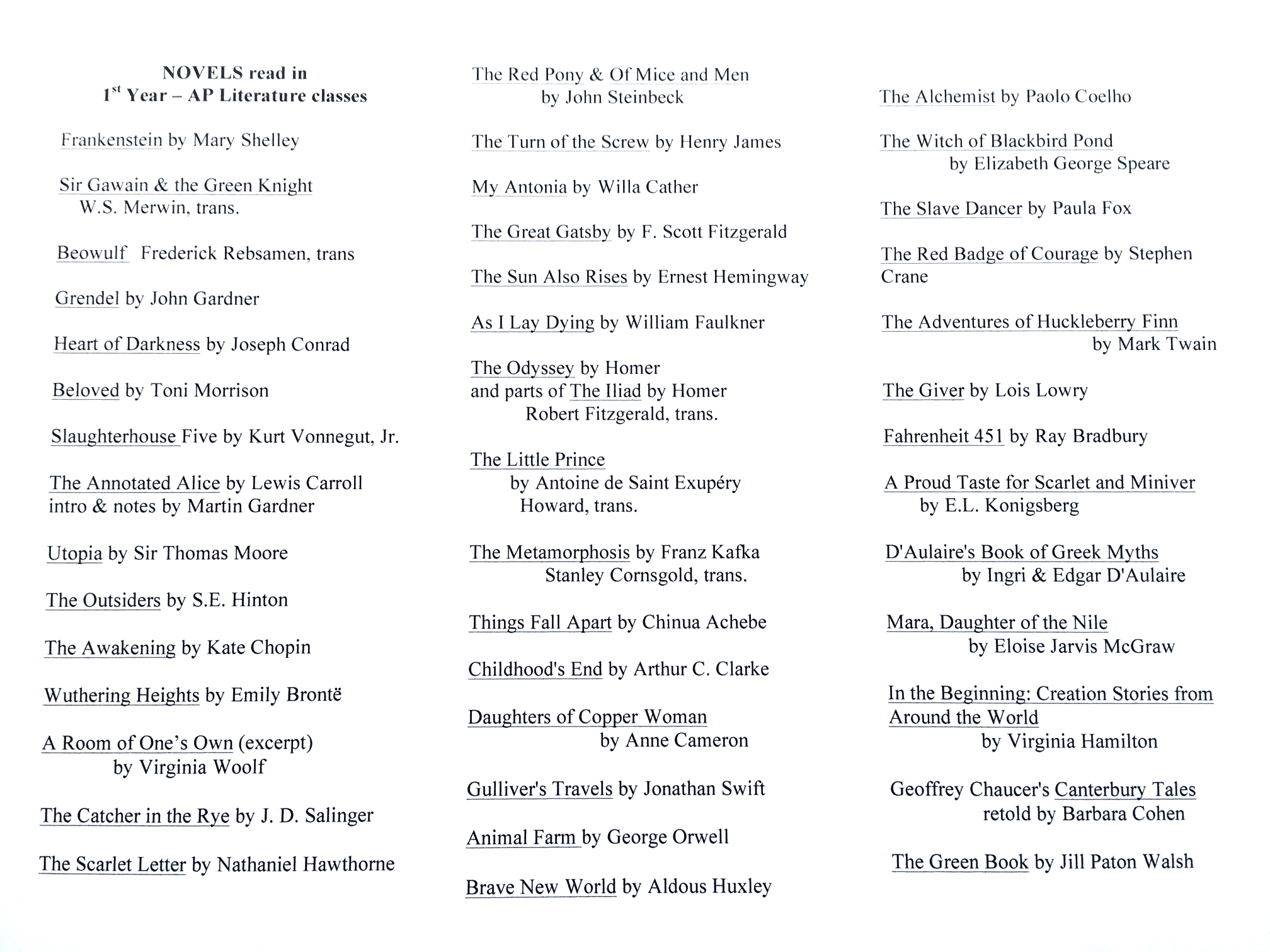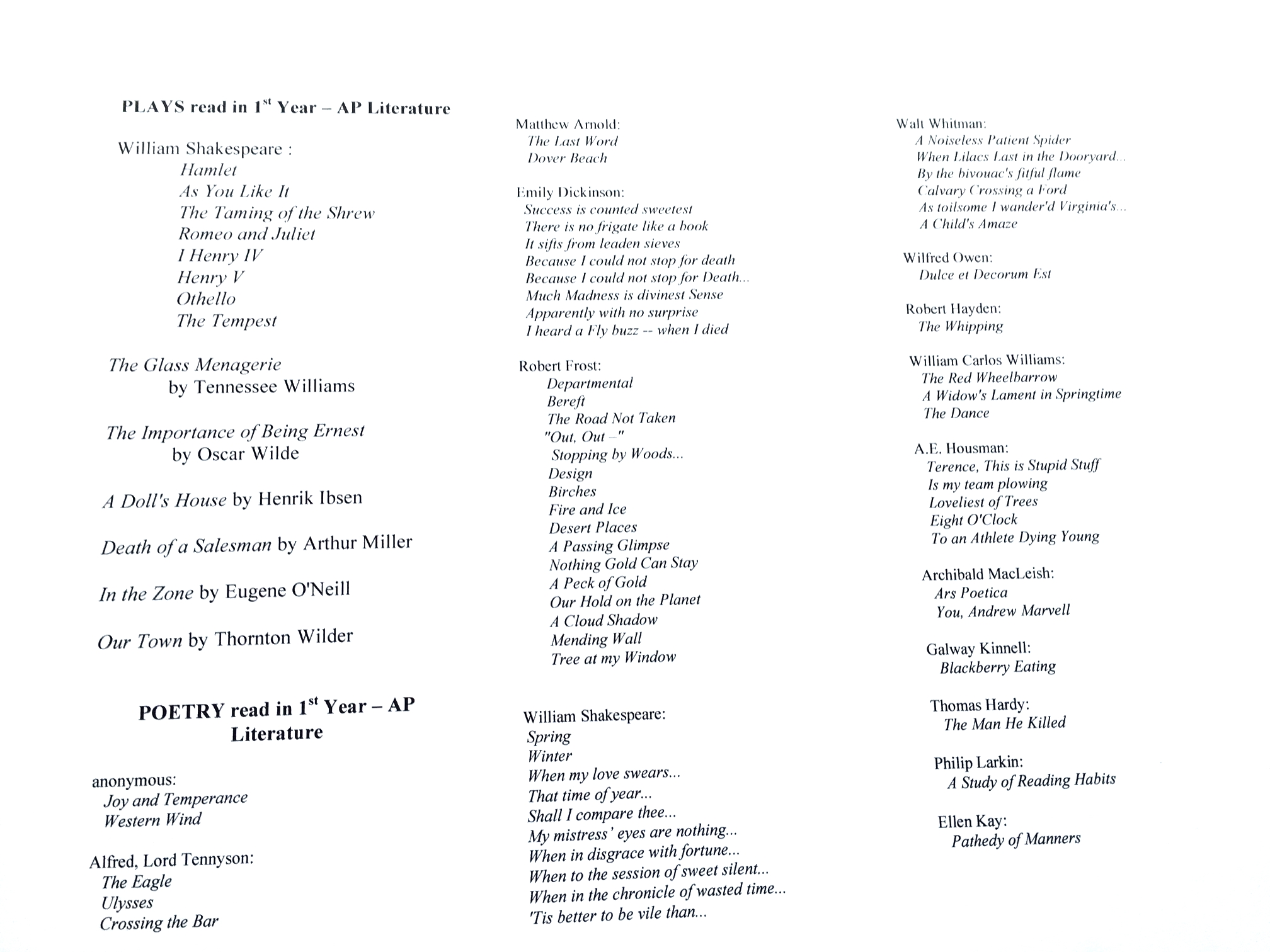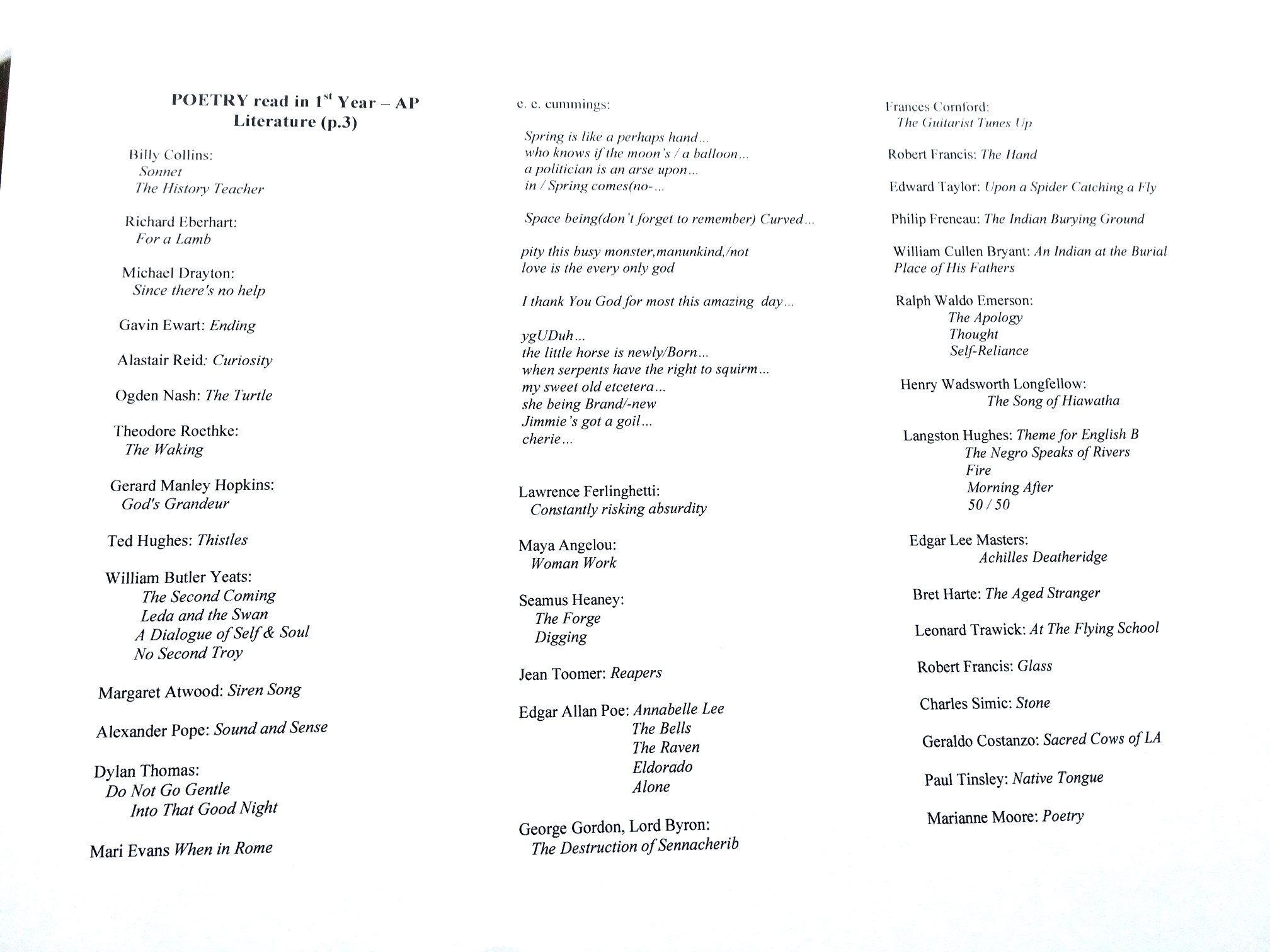 Consistent coaching, curriculum, and curiosity builds year after year
Over the course of six years, North Fork English students discuss every listed book, short story, play, poem, and essay in depth, exploring themes and ideas that cross authors and eras.
Ben Crogh, class of 2016, explains that North Fork "...students find ways to link ideas on their own for use in college essays."
These discussions create critical thinkers — citizens who question and evaluate everything they encounter in their everyday lives. Such connecting knowledge cannot come from a series of separate classrooms over the years, run by different teachers, offering their own unique curricula. North Fork teachers coach small cohorts of students to mastery in successive years of study together.
Gifted techniques and lesson guidance for all students, regardless of innate ability
North Fork School teachers believe that all students benefit from cutting edge pedagogy; that students should not have to "test" into classes that offer challenging, advanced curriculum techniques.
Drafting processes that begin in Writing Workshop continue through all years of NFS classes -- while middle and high school academic courses require that specific assignments be complete to finish the year, all written work is revised, and edited, and revised again until it is as polished as possible.
At right is a series showing the writing/editing/revision process for a 7th grade student's paragraph in 2nd Year English. Typical students will complete 31 pieces, each comprising 5-10 drafts, for a total of 155-310 pieces of writing, just in English class, during the school year.
History classes include research papers in a structured process that is edited and guided over the course of a few months. Even history tests, which include short essay answers and longer essays, are revised after test day, if the answers are incomplete or inadequate. In this way, students learn what "A" work is, and can better reach that quality in their writing during the next test or research paper.
All North Fork School students know that grades are not "given" or "awarded" by teachers -- they earn grades through their efforts and hard work. Studies consistently show that students who work hard in their Middle and High School years are successful in college -- regardless of High School GPA.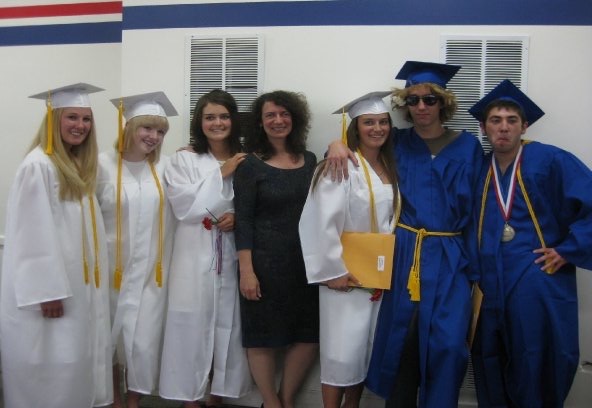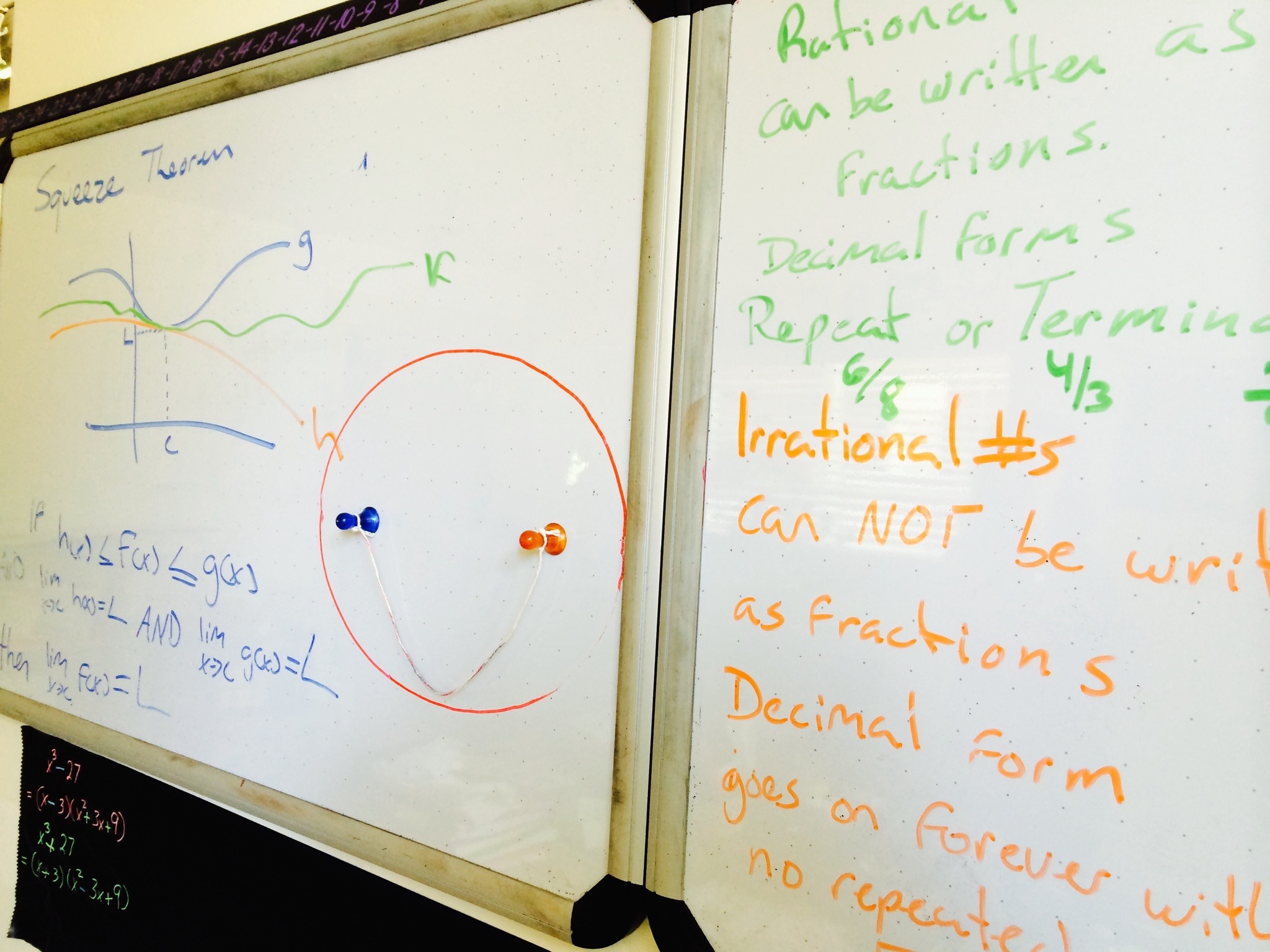 Private, secular, accredited academic challenge for MDSD students who also love their public schools.
All students who attend The North Fork School in McCall also attend either the local public schools or complete their other academic credits (science; electives) in an online program.
North Fork schedules revolve around the McCall-Donnelly School District annual calendars and school bell schedules, so students can be completely involved in all activities, assemblies, classes, and extra-curricular clubs or sports.
M-D students love this aspect of North Fork programs: they are fully involved with their local peer group in classes and daily life, while supplanting a small portion of their day to accelerate, enhance, and achieve personal success toward demanding college goals.