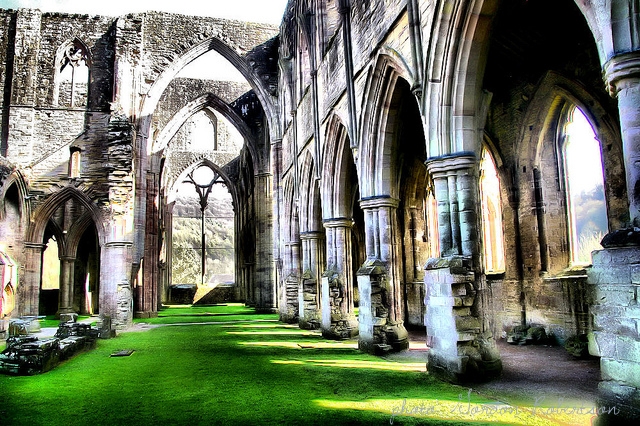 3rd Year Program
3rd Year – an integrated curriculum of English satirical literature, Fine Arts, French, and Renaissance-to-Revolution History. The difficult reading and increased individual time management demanded by this class require that students have a mature, focused attitude.
World History offers students a cultural and literary perspective of important European historical events. Beginning with the Renaissance, and ending with the Russian Revolution, the class provides an introduction to European, Middle Eastern and world history. It traces the major upheavals in Europe and its rising power internationally.
Students will be expected to read assigned chapters in the textbook and related readings, prepare for geography and written exams, and participate in class discussion and "Interact Units". Most of the writing for this course is done in class using topics from AP European history. The writing will be similar to what students will experience taking the PSAT as well as the SAT II.
At the end of this course, students should have a basic, objective understanding of European & Middle Eastern historical events, as well as knowledge of European and Middle Eastern geography.
French language and culture offers students invaluable insight into the cultural forces that shaped ideas during The Enlightenment and the French Revolution, as well as an increased understanding of how the English language is structured. Three thirty-minute classes per week introduce 3rd Year students to the joys and difficulties of language study.
Fine Arts includes twenty hours during the school year in which students explore the techniques of artists in the Renaissance, the French Impressionist Period, and Muslim cultural art. Art classes enhance students' understanding of the countries and time periods their courses will cover, as well as opening their eyes to new ways of seeing the world.
Third Year English includes further analysis of literature and formal essay-writing skills, as well as new techniques of "creative" writing, such as paradox & synesthesia in poetry, satire, and creative technical writing in resumes and application essays.
In the Third Year, we study British authors who affected ideas during the period from 1450 to 1950. Selections from Sir Thomas More's Utopia, Thomas Hobbe's Leviathan, and John Locke's essay, Of Civil Government, reveal Man's view of humanity and how it has shaped the world; Well's story, The Time Machine, Swift's Gulliver's Travels, Stevenson's The Strange Case of Dr. Jekyll and Mr. Hyde, Aldous Huxley's Brave New World, and George Orwell's Animal Farm all continue variations of this theme.
Shakespeare's exploration of human nature adds yet another element to our understanding of history in the third year. Beginning with a comedy, either As You Like It, or Taming of the Shrew, we read selected sonnets; Romeo and Juliet; Henry IV, Part I; Othello; and The Tempest. Our study of poetry and satire includes the "Metaphysical" poetry of Donne, Marvell, Herbert, Herrick, Crashaw, & Vaughn.
In preparation for the SAT and other standardized tests, we cover elements of grammar, including diagramming sentences, vocabulary (including 1st & 2nd Year words) coordinated with the reading selections, and TIME MANAGEMENT SKILLS.
Third Year students are expected to keep assignments in a daily planner, and to take full responsibility for knowing what it is they have to do and WHEN it is due. Students learn to create a "Master Schedule" of their day, thus discovering "free time" they never knew they had.
Core Programs at The North Fork School introduce students to the ideas and discipline of academic practice early, when they are most interested in new knowledge, learning techniques, and achievement.
By building an understanding of drafting, sharing, revising, and editing pieces, students discover that their efforts create a sense of accomplishment; that grades are earned, not bestowed; that learning is their responsibility and their opportunity.
Students who start in Writing Workshop and continue through the core programs often feel that they have learned everything that they need for college. It is at this point that North Fork School High School classes begin: students quickly learn that the core programs were only a foundation, and that their high school classes expand their skills, knowledge, and understanding exponentially each year.
photo licensed by Creative Commons: Tintern Abby by Gordon Robertson